Audrey Lorraine Walker Brown, 45, of Asheboro, NC, passed away peacefully Tuesday, February 18, 2014, at Moses H. Cone Memorial Hospital. Wake: family will receive friends from 6:00 pm - 8:00 pm Thursday, February 20, 2014, at Ridge Funeral Home.A funeral service is scheduled for 11:00 am Friday, February 21, 2014, at Hilltop Baptist Church with Rev. Joe Brown officiating. Burial will follow in the church cemetery. A native of Randolph County, NC, born March 21, 1968 daughter of the late Clinton Eugene Walker and Audrey Emery Walker who survives. Also surviving is her husband of 27 years, Johnie Brown, of the home; mother, Audrey Emery Walker, of Asheboro; sister, Donna Street and husband Richard, of Morganton, NC; brother, Chad Walker and wife Michelle, of Denton, NC; sister, Melody Greene, of Asheboro, NC; brother-in-law, Randy Brown, of Asheboro; mother-in-law, Ruby Brown, of Asheboro; nieces, Heather Greene and Megan Walker; nephews, Kevin Walker and Matthew Greene.

Direct line to Frederick Briles via Mary Briles Pearce.


Ella Briles Stewart Dies
JAMESTOWN-Mrs. Ella Lee Stewart, age 87, died Thursday, February 13, at Wake Forest Baptist Medical Center in Winston-Salem. Funeral Services will be held at 2 p.m. Sunday at Sechrest Funeral Service Chapel in High Point with the Reverend Bruce Hartgrove officiating. Burial will be in Guilford Memorial Park Cemetery. The family will receive friends thirty minutes prior to the service at the funeral home. A native of Orange County, born December 10, 1926, a daughter of the late Willard and Ollie Ward Briles. On December 21, 1946 she was married to James Robert "Buster" Stewart, who died September 26, 2007. In addition to her husband and parents she was also preceded in death by two brothers, Warren and Walace Briles. Survived by four children, Mary Carol Forkner and her husband Bobby of Asheboro, Janice Zachary and her husband Barry of Archdale, Vivian Stewart of the home and Lisa Shuster and her husband Roger of Charlotte; a sister-in-law, Margaret Ann Lewis of High Point; six grandchildren, Jeff Reed, Emily Warehime and her husband Sam, Liz Ahmadivarji and her husband Arya, Todd Zachary and his wife Karen, Brandon Zachary and his wife Mandy and Craig Forkner and his wife Akane. Also surviving are twelve great-grandchildren, Kirsten, Brianna, Brandon, London, Yancey, Kyndall, Spencer, Aubrey, Maddox, Takeru, Ellie and Robert.


Bonnie Briles Stokes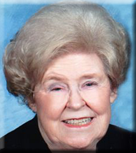 Bonnie Stokes, 91, of Beaumont, Texas died Friday, January 31, 2014, at Pelican Bay Assisted Living, Beaumont. Wake: 5:00 p.m. until 7:00 p.m., Monday, February 3, 2014, at St. Andrews Presbyterian Church, 1350 North 23rd Street, Beaumont. Her funeral service will be 10:00 a.m., Tuesday, February 4, 2014, at St. Andrews Presbyterian Church, with her interment to follow at Forest Lawn Memorial Park, Beaumont Born on October 29, 1922, to Leona H. Connally Briles and Worthy H. Briles, in Fort Worth. Survivors include husband, Jerome Stokes; sons, Rev. Rodney G. Spencer and his wife, Kim, of Memphis, Tennessee and Gary M. Spencer and his wife, Renee, of Beaumont; grandsons, Cale M. Spencer, Jeremy D. Spencer, and Walker Bussey-Spencer; granddaughter, Mollie Bussey-Spencer; three great-grandchildren; brother, W.E. Briles; sisters, Jeanie Cookston; and sister-in-law, Jewel Briles.


Franklin Stevens Briles Dies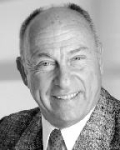 Franklin Stevens Briles passed December 10, 2013, in Fallbrook California at the age of 92. A private family burial is planned at the Crystal Cathedral, Memorial Gardens. Celebration of his life will be held on Saturday, February 1, 2014, 1:30 PM. Born August 5, 1921 to Franklin Thomas Briles and Anna May Briles Schott. Passing before him is his older brother Paul Briles, ex-wife Joyce McLean Briles Eadie and son Franklin Stevens Briles Jr. Surviving are: daughter, Linda J. Briles, Garden City, KS; daughter, Susan B. Lyon , Cayucos, CA; son, Scott A Briles, Anza, CA; daughter, Carrie B. Foldesi and husband, Steve, Puyallup, WA; daughter, Maureen Hawke and husband, Jeff, Rolling Hills Estates, CA. NOTE: Death notice posted today via Daily Breeze Newspaper.



Dr. David Briles Named NAI Fellow!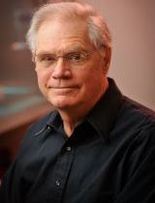 The National Academy of Inventors (NAI) has named 143 innovators to NAI Fellow status, one of which is Dr. David Briles. Dr. Briles is a professor of Microbiology and Pediatrics at the University of Alabama at Birmingham. He holds several patents in pneumococcal vaccine antigens. His present studies are on protein virulence factors of pneumococci, their mechanisms of action and potential use in vaccines.

Election to NAI Fellow status is a high professional distinction accorded to academic inventors who have demonstrated a highly prolific spirit of innovation in creating or facilitating outstanding inventions that have made a tangible impact on quality of life, economic development, and the welfare of society.

Dr. Briles will be inducted by Andy Faile, deputy U.S. commissioner for patents with the U.S. Patent and Trademark Office, during the Third Annual Conference of the National Academy of Inventors, on March 7, 2014, in Alexandria, Va. Each will receive a special trophy and rosette pin.

Dr. Briles is the son of Dr. Worthie Elwood Briles and the late Clara Wilson Briles. The Briles Information Network congratulates Dr. Briles on this prestigious award!



Kenneth "Ken" Clayton Lambeth
Kenneth "Ken" Clayton Lambeth, 60, a resident of Fuller Mill Road North passed Thursday, January 9, 2014 at his home. A funeral service will be held on Saturday, January 11, 2014 at 12:00 noon at the J.C. Green & Sons Funeral Home Chapel in Thomasville with Rev. Terry Boles officiating. Interment will follow in Holly Hill Memorial Park Cemetery. The family will receive friends on Saturday one hour prior to the service from 11:00 - 12:00 noon at the funeral home. Born on August 27, 1953 in Davidson County, NC to the late Dalton Clayton Lambeth and the late Barbara Ann Nichols Lambeth. On July 2, 1988, he married Janet Lee Parker, who survives of the home; also surviving are a daughter, Lindsey Drennan and husband Chris of Thomasville; brother, Terry Lambeth and wife Sharon of Kure Beach, NC; grandson, Nicholas Drennan; aunts, Nancy Parker of Archdale and Ruth Osbourne of Wilmington, NC; and nephew, Chad Lambeth and wife Penny of Thomasville. Direct line to Briles: Tabitha Briles Kendall



Rachel "Rae", Wife of Cecil Briles Dies
Rachel 'Rae' Briles passed away January 5, 2014 in Oregon. A service will be at 1 p.m. Saturday, Jan. 11, 2014, in Portland, at Hustad's Chapel. Born Feb. 20, 1921, in New York, she was married to the late Cecil O. Briles who passed in 1999. Burial will be in the Williamette National Cemetery in Portland, Oregon. Survivors include her son, Tony (Judy); daughter, Rhonda; two grandchildren; and a great-granddaughter. Cecil O. Briles Line



Jim Briles, Officer of the Year in Asheboro!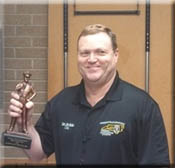 ASHEBORO-Asheboro Police Detective James Rex "Jim" Briles has been selected as the 2013 Asheboro Police Officer of the Year. Briles has been a member of APD since 1999 serving in patrol, Criminal Investigations, Vice/Narcotics and again in CID/CSI. He is son of James Rex and Catherine Cameron Briles. Det. Briles is a license pilot and enjoys riding his motorcycle. He is also the brother of R. Trent Briles, Curator of the Briles Information Network. Congrats big brother on your award!