Mary (Mammy) Elizabeth Briles Watford, 96, passed Thursday, March 21, 2013 at the Hinkle Hospice House in Lexington. Funeral services will be conducted Tuesday at 11 AM at J.C. Green & Sons Chapel in Thomasville with Rev. John Hill officiating. Burial will be in Liberty Baptist Church Cemetery. The family will be at the funeral home Monday from 6 until 8 PM. Born in Davidson County, May 5, 1916 a daughter of Virgil S. Briles and Pansy Jordan Briles and was a lifelong resident of Davidson County. In 1941 she was married to Odell Jesse Watford who died in 1979. Surviving are two sons, Jesse Odell Watford and his wife Sherri and Eddie Briles Watford and his girlfriend Pam Jessup, both of Thomasville; two sisters, Dorothy Hunt and Virginia Snyder, both of Thomasville; five grandchildren, Tammy Blackburn and her husband Robert, Jesse O. Watford III, Julie Myers, Keith Watford, Megan Wood and her husband Travis, and Ashley Watford; fifteen great-grandchildren and eight great-great-grandchildren. She was preceded in death by a son, Tommy Joe Watford, a granddaughter, Elizabeth Mathews, and a great-granddaughter, Katie Brown.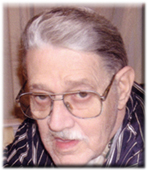 Muncie, IN-Kindell "KW Briles, 70, passed away Thursday, March 14, 2013 at Acadiana Management Group Specialty Hospital after a long illness. No formal services. Mr. Briles will be cremated. Born September 3, 1942 in Crawfordsville the son of the late Clarence and Pauline (Wade) Briles. Preceded in death by sons, Darryl, and Daniel; his sister, Clarice Jo Briles; and a brother-in-law Wayne Jennings. Survivors include his wife of fifty-four years, Juanita; three daughters, Bridget Gilley(husband, Daryl) of Bladenboro, NC, Rachel Smith (fiancee, Aaron Dixon) of Gaston, and Faye Jennings-Hannah (husband, Dennis) of Muncie; ten grandchildren; nine great-grandchildren; a sister, Viola Willmann (husband, Steve) of Muncie; a son-in-law, Dwayne Smith of Ash, NC; and several nieces, nephews, aunts, uncles, cousins, and friends.


Clarence Wood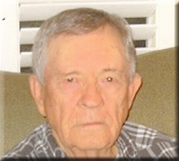 Clarence Wood, age 83, of Asheboro passed Thursday, February 7, 2013 at his home. Family will receive friends Sunday, February 10, 2013 from 6 to 8 PM at Pugh Funeral Home in Asheboro. Funeral services will be held Monday, February 11, 2013 at 2:00 pm at Pugh Funeral Home Chapel with Tony Wood officiating. Burial will be in Randolph Memorial Park. Native of Randolph County and a U.S. Army veteran; preceded in death by parents Numie & Ida Briles Wood and his sisters, Faye Byrum and Verlie Loflin. Survived by sons, Tony Wood and his wife Nanette of Asheboro, Tim Wood and his wife Lisa of Franklin, TN; grandchildren, Julie and Jordan Wood of Asheboro, Justin and Brittany Wood of Franklin, TN; sister, Clara Loflin of Trinity; nephew, Randy Loflin and his wife Vivian of Trinity; nieces, Sherri Freeland and her husband Mike of Wilkesboro, Regina Poole and her husband Jackie of Denton.


Linda Alene Briles Williford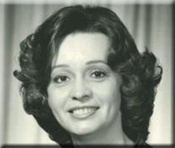 ASHEBORO-Linda Alene Briles Williford, 69, of Asheboro, died Friday, Jan. 4, 2013, at her residence. A memorial service is scheduled for 2 p.m. on Sunday, Jan. 6, 2013, at High Rock Baptist Church, with Ken McDowell officiating. Family will receive friends from 6-8 p.m. on Saturday, Jan. 5, 2013, at the home. Native of Randolph County, born Jan. 8, 1943 the daughter of the late Byron Monroe Briles and Beulah Alene Williams Briles. Survived by her husband, Dr. Robert Williford; nieces and nephews, Jan Tignor and husband, Fred, Wayne Tysinger and wife, Tonya, Charlotte Tysinger, Jamie Tysinger; and great-nephews, Jackson Tysinger and Eric Tysinger and wife, Lindsey.