JAMESTOWN-Mrs. Ella Lee Stewart, age 87, died Thursday, February 13, at Wake Forest Baptist Medical Center in Winston-Salem. Funeral Services will be held at 2 p.m. Sunday at Sechrest Funeral Service Chapel in High Point with the Reverend Bruce Hartgrove officiating. Burial will be in Guilford Memorial Park Cemetery. The family will receive friends thirty minutes prior to the service at the funeral home. A native of Orange County, born December 10, 1926, a daughter of the late Willard and Ollie Ward Briles. On December 21, 1946 she was married to James Robert "Buster" Stewart, who died September 26, 2007. In addition to her husband and parents she was also preceded in death by two brothers, Warren and Walace Briles. Survived by four children, Mary Carol Forkner and her husband Bobby of Asheboro, Janice Zachary and her husband Barry of Archdale, Vivian Stewart of the home and Lisa Shuster and her husband Roger of Charlotte; a sister-in-law, Margaret Ann Lewis of High Point; six grandchildren, Jeff Reed, Emily Warehime and her husband Sam, Liz Ahmadivarji and her husband Arya, Todd Zachary and his wife Karen, Brandon Zachary and his wife Mandy and Craig Forkner and his wife Akane. Also surviving are twelve great-grandchildren, Kirsten, Brianna, Brandon, London, Yancey, Kyndall, Spencer, Aubrey, Maddox, Takeru, Ellie and Robert.


Bonnie Briles Stokes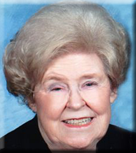 Bonnie Stokes, 91, of Beaumont, Texas died Friday, January 31, 2014, at Pelican Bay Assisted Living, Beaumont. Wake: 5:00 p.m. until 7:00 p.m., Monday, February 3, 2014, at St. Andrews Presbyterian Church, 1350 North 23rd Street, Beaumont. Her funeral service will be 10:00 a.m., Tuesday, February 4, 2014, at St. Andrews Presbyterian Church, with her interment to follow at Forest Lawn Memorial Park, Beaumont Born on October 29, 1922, to Leona H. Connally Briles and Worthy H. Briles, in Fort Worth. Survivors include husband, Jerome Stokes; sons, Rev. Rodney G. Spencer and his wife, Kim, of Memphis, Tennessee and Gary M. Spencer and his wife, Renee, of Beaumont; grandsons, Cale M. Spencer, Jeremy D. Spencer, and Walker Bussey-Spencer; granddaughter, Mollie Bussey-Spencer; three great-grandchildren; brother, W.E. Briles; sisters, Jeanie Cookston; and sister-in-law, Jewel Briles.


Franklin Stevens Briles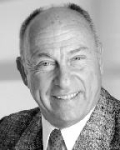 Franklin Stevens Briles passed December 10, 2013, in Fallbrook California at the age of 92. A private family burial is planned at the Crystal Cathedral, Memorial Gardens. Celebration of his life will be held on Saturday, February 1, 2014, 1:30 PM. Born August 5, 1921 to Franklin Thomas Briles and Anna May Briles Schott. Passing before him is his older brother Paul Briles, ex-wife Joyce McLean Briles Eadie and son Franklin Stevens Briles Jr. Surviving are: daughter, Linda J. Briles, Garden City, KS; daughter, Susan B. Lyon , Cayucos, CA; son, Scott A Briles, Anza, CA; daughter, Carrie B. Foldesi and husband, Steve, Puyallup, WA; daughter, Maureen Hawke and husband, Jeff, Rolling Hills Estates, CA.